Quickscan
Know in two steps whether your lease contract is eligible
This is how we can help
Are you an employee and are you planning to change jobs? But you also possess a leased car and it's required you to take the car with you when you resign your current position. Is this car weighing you down? Or, are you an employer with a leased car that's currently parked gathering dust?
Are the buyout fees, the reason you are keeping the car? Koopjeleaseaf can reduce the buyout fees for you.
Get an offer in one business day
You will receive an offer in one business day, highlighting the possible saving on your buyout fee.
You just have to fill out the quick scan and we will take care of the rest. You get informed as we carry on with your application.
Save a minimum of € 1.000, -
We are experts at what we do, and we have an extensive network of companies that we work with. Above all, we work efficient and cheaper than other companies. The savings realized are directly payed out to you.
This is how it works
Request the buyout fee and the acquisition amount for your lease car from your leasing company. Fill in the Quickscan with the information gathered and receive an offer with the projected savings in one business day. Do you want a guaranteed offer? Please, then fill in the Complete form. Because we are experts at what we do and we work efficient and cheaper than other companies, the savings realized are directly payed out to you. You will save a minimum of a thousand euros.
What others say about our services
Ik wilde mijn leaseauto verkopen maar wist niet waar ik moest beginnen. Ik had ook totaal geen zin in al die administratieve romp slomp. Via internet kwam ik hier terecht. Ivm mijn werk ben ik niet goed bereikbaar. Dat was geen probleem. Alles kon via whatsapp geregeld worden. Op elk moment van de dag kon ik terecht met vragen en kreeg vrijwel direct antwoord. Alles was duidelijk en zeer transparant. Geen addertjes onder het gras. Alle administratieve dingen werden uit handen genomen. Heb wat foto's gestuurd en kreeg een mooi bod. Heb de auto ingeleverd bij mij in de buurt en ontving het overschrijvingsbewijs. Goede service, heldere communicatie en er is snel gehandeld. Ik ben zeer tevreden en raad dit iedereen aan. Bedankt!
Goede persoonlijke service en snelle (re)actie! Levert een mooie kostenbesparing op!
Roxanne Dormans
2022-03-03
Uitstekende snelle en vriendelijke service!
Sven Hamelsveld
2022-02-25
Super service, snelle communicatie en duidelijke afspraken. Ik zou zeker weer gebruik maken van koopjeleaseaf.nl
Stephan schakelde snel en doortastend. Daarbij hield hij alle betrokken partijen 'to the point' op de hoogte. Goed werk!
Sjoerd van den Bosch
2022-01-21
Top bedrijf wat mij betreft. Schat je situatie in en denkt met je mee, in plaats dat ze alleen maar proberen te verkopen. Keep up the good work
Via koopjeleaseaf.nl heb ik mijn leasecontract laten overnemen voor een prijs die significant lager was dan de afkoopsom van de leasemaatschappij. Kan het aanbevelen!
Pascal Janssen
2021-11-29
Een super positieve ervaring met koopjeleasaf.nl gehad. In eerste instantie dacht ik nog dat het allemaal te mooi klonk om waar te zijn, maar na wat referenties opgevraagd te hebben voelde het heel erg vertrouwd. Ik wilde eerder van mijn leasecontract af en moest daarvoor €1903,- betalen. In een week tijd heb ben ik door een goede bemiddeling van dit bedrijf voor €0,- van het contract afgekomen. Ik kan dit bedrijf alleen maar aanraden.
These customers preceded you
You are not alone, 12 % of all leasing contracts are prematurely ended. Both employees and companies have to deal with this reality. Curious about who we have assisted? Read the experiences from our early customers and see what savings we realized for them. Interested to know how much you can save? Fill in the quickscan and receive an offer within one business working day.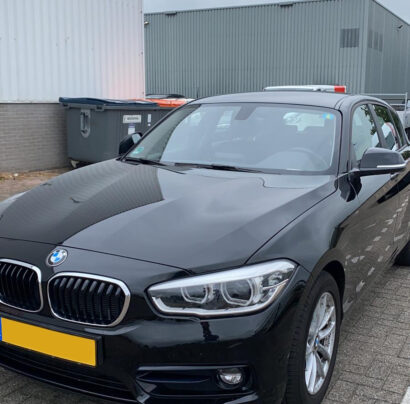 BMW 1-series
Purchased earlier contractually
37 months
Saved
€ 2.300,-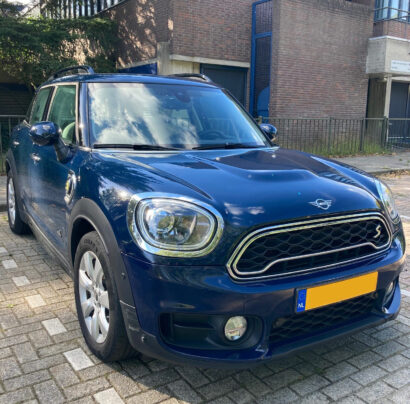 Mini Countryman
Purchased earlier contractually
25 months
Saved
€ 1.650,-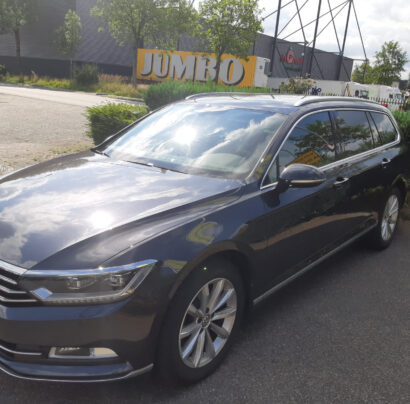 Volkswagen Passat
Purchased earlier contractually
26 months
Saved
€ 1.575,-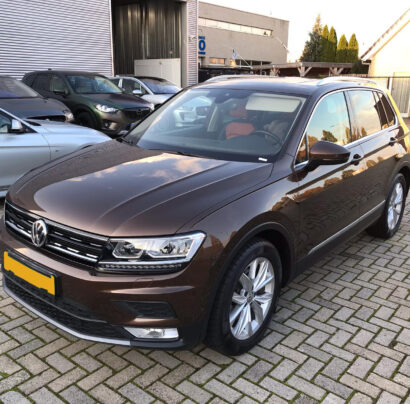 Purchased earlier contractually
32 months
Saved
€ 2.200,-
Frequently asked questions
Does my car have to be damage free before my application?
To receive the highest offer, it is advisable to ensure all the damages are repaired. Your leasing company also demands that the car is damage free. If you return a damaged car to your leasing company and you have not reported this, the leasing company will charge the depreciation directly to you.
Can I negotiate on my request?
The quickscan gives a possible saving on your car. If you fill in the complete application, you will receive a guaranteed saving. We give you an honest deal, we will not haggle on the offer we've given.
If I have multiple contracts to process, do I have to fill in these all online?
If you have more than 5 cars to process and you are 100 km from our offices, Koopjeleaseaf will at no cost come to you for the valuation of the cars.
How much will I save after the buyout of my lease contract?
We only provide you an offer if the projected saving is a minimum of € 1.000, –
How fast can I expect an offer?
You will receive an offer within one business day for both the Quickscan and the full application, the offer will be sent per e-mail.